New Luxurious Designs: Presenting the Calacatta Product Line!
Spring brings a breath of fresh air to our color range with the expansion of popular collection of Calacatta designs! In collaboration with the Wilsonart Company, we are bringing our customers four new colors. We've succeeded in putting the beauty of natural marble into engineered stone and preserving it forever. We highly respect the tradition of original Carrara marble, and our Calacatta designs are inspired by the majesty of nature and the picturesque villages found in northern Italy. Each one of the four new designs is unique!
Light grey veins run like cracks in ice across a white base that does a perfect job of brightening up any space. As if quarried from an Italian hillside, this icy beauty is the very embodiment of peace and harmony. Calacatta Pastino brings balance to an interior and can be adapted to any design trend.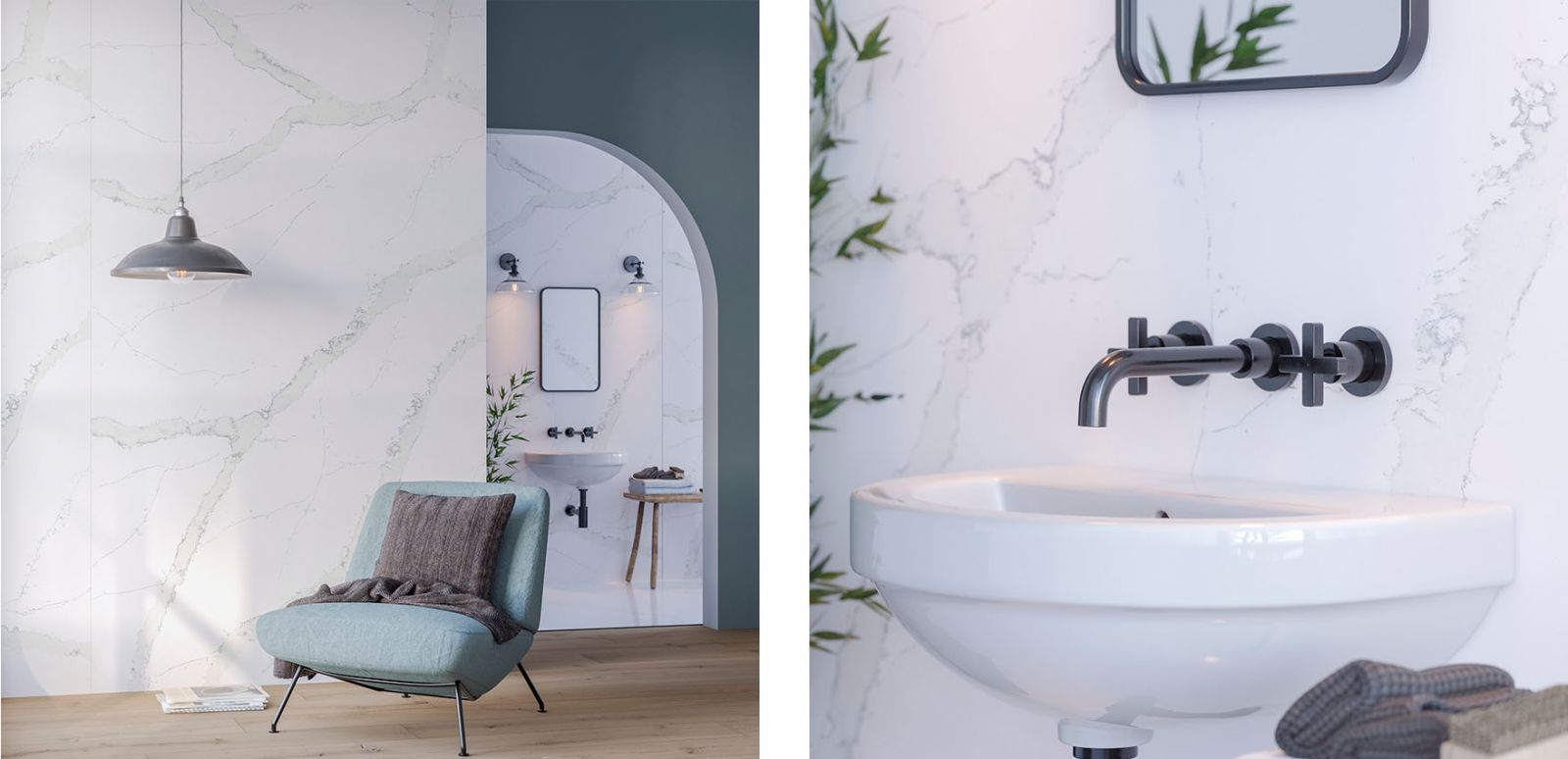 Like branching mountain streams — that's how our Serchio design looks. Calacatta Serchio revels in the powerful energy that flows through an untamed watercourse. It is named after the Serchio River, which winds through the charming landscape of Tuscany. The river freshens the Italian countryside and is one of its most essential features. Calacatta Serchio will do the same for your interior.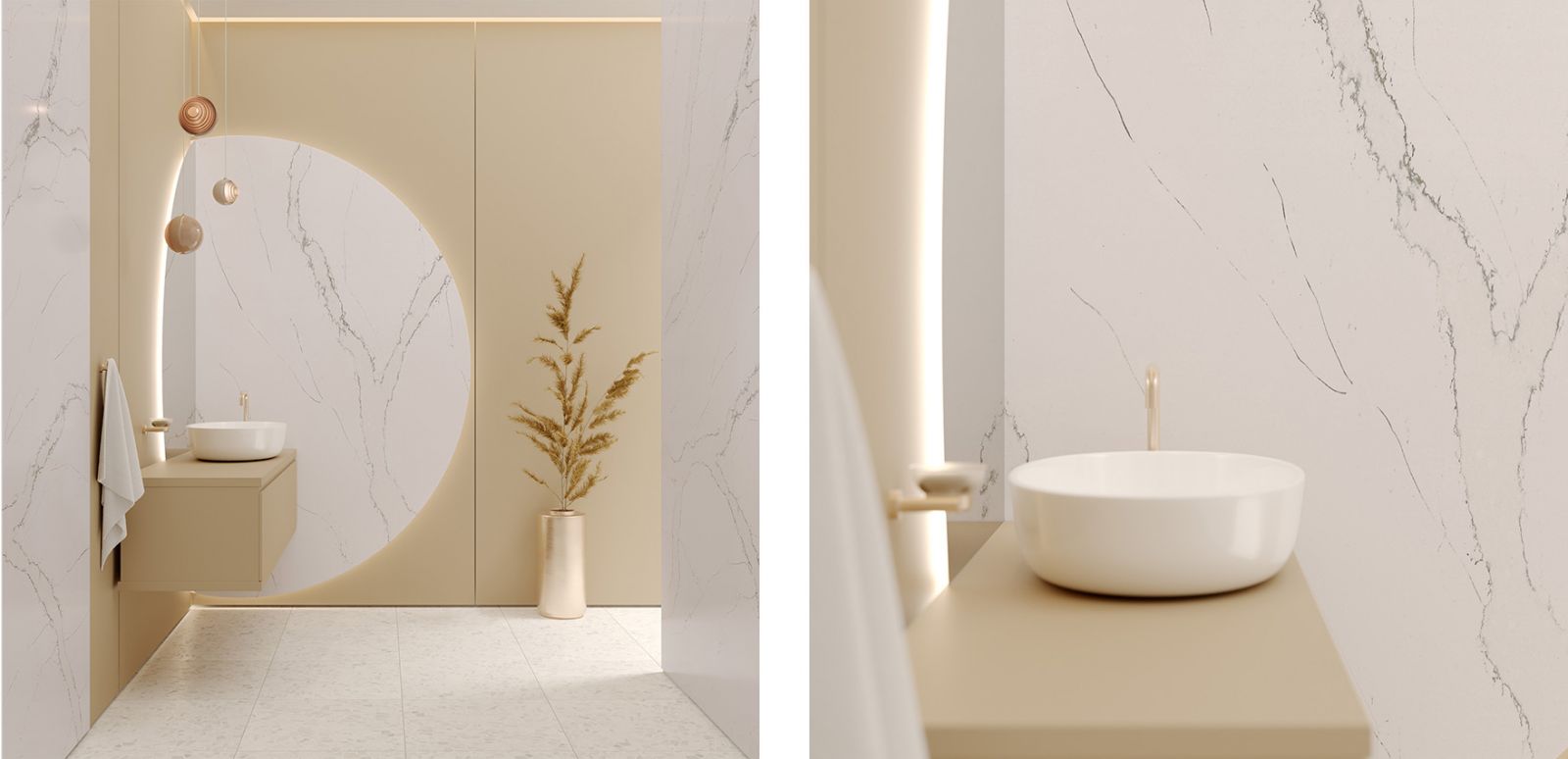 Looking out on a mountain panorama covered in snow is a unique experience, and so is the sight of our new Calacatta Olympos. It will enliven your home with its free spirit and dynamism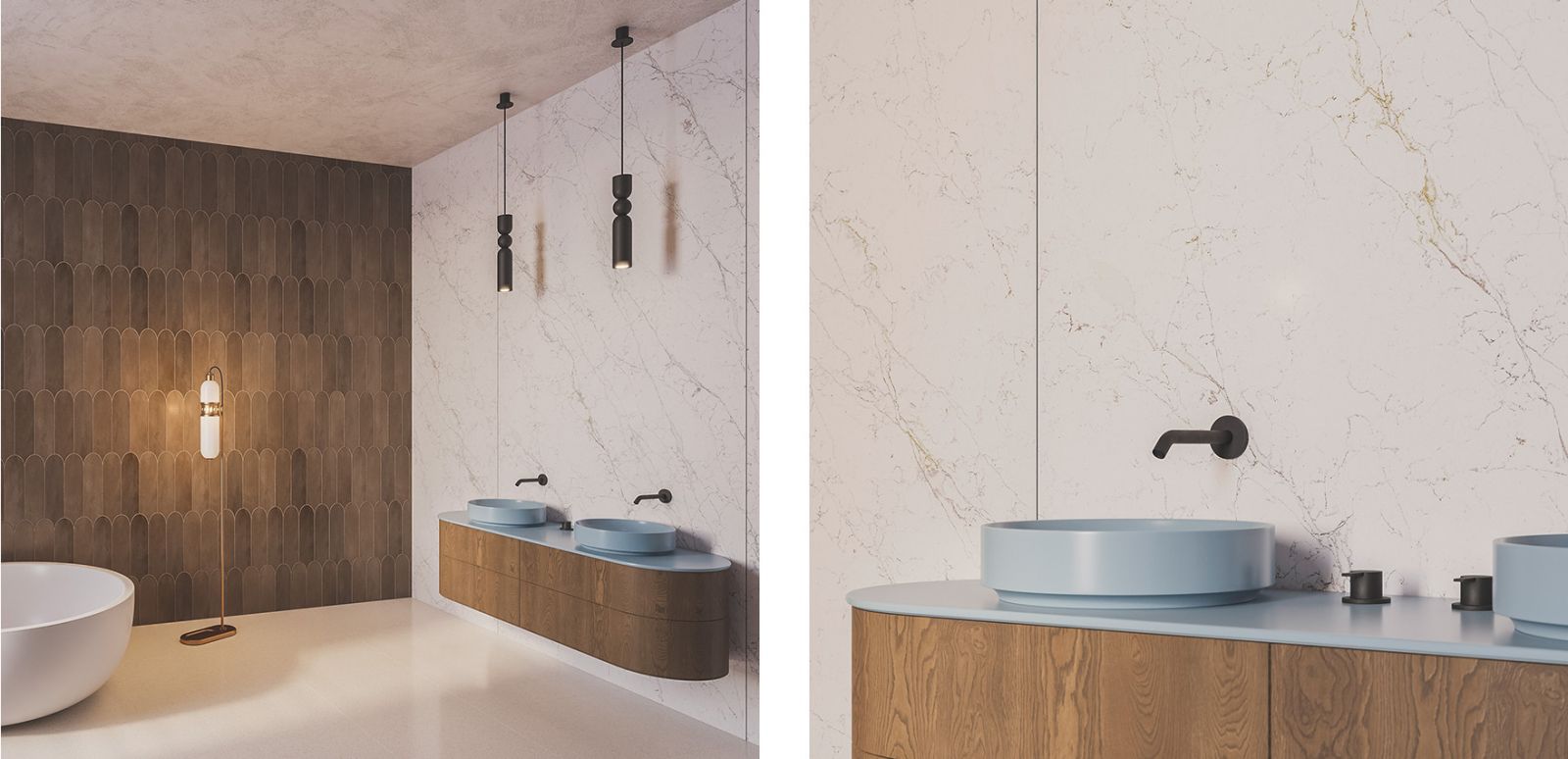 Resembles a painting by the greatest artist of all — nature. Bold and subtle strokes weave together to create the perfect impression. Authentic and authoritative, that's Volegno in an interior. Earth-colored patterns matched with golden tones recall the contours of the Italian mountains, reminding us of nature's eternal beauty.