Graceful "50 shades" of gray
Looking for a beautiful interior design that features practical features and innovative material? In addition, shades of gray that will create a feeling of passion, desire or romance? We want to introduce you the unusual shades of gray in the form of kitchen country tops that are of interest. Technistone, the only Czech manufacturer of quartz, extends the Noble Pro collection to a larger shade selection of Noble Pro collection. The existing line has been complemented by a new variation of a non-traditional 3D structure with fine texture. They still carry a beautiful TechniStone® Noble collection in the pure and modern design of the most popular colors with patterns very close to their marble counterparts enriched with technical stone features. The Noble shades are inspired by the wild nature of the ever-changing weather, but also by emotions that can sometimes be as strong and explosive. We introduce the culmination of gray in the shades of Noble Pro Cloud, Noble Pro Storm and Noble Pro Frost.
The gray color in the interior is nothing new. But we have seen it more and more in interior design over the last few years. Different shades of gray create a pleasant and cozy environment in your home. And that will surely lift your mood and support your desire for anything. Gray is also a neutral color that you can combine with any other color. Versatile color combinations of different shades are a great trend and a timeless matter.
TechniStone® quartz combines an attractive look with exceptional features for the long-lasting beauty of modern material. Noble Pro Materials are characterized by light sandy to dark gray shades with varying intensity of white-gray vein that penetrates the material in depth to create an unmistakable "spilled" color composition. Luxury products in modern shades of white and gray, with extraordinary features of quartz, will add long-lasting beauty to the interiors most often in the form of kitchen plates, bathroom tiles, wall and bathtub tiles, bars, tables, parapets and complementary design elements of the home.
The variable structure of the Noble Pro Cloud shade is a light-tone background in light tones. Beautifully refreshes your interior and adds a traditional gray new dimension. In addition, it will attract the clouds of desire to your home. Do not hold yourself to the ground!
As the smoke-gray mist enters the deep dark background, the Noble Pro Storm vein structure. The shade has been developed for all lovers of dark and distinctive colors that light up your passion as a thunder.
The name Noble Pro Frost suggests its character and appearance, which forms a white fine grain background interwoven with a network of ice cubes. Fine gray color adds peace and peace to home. Pure love and romance of everyday life, which is not always so ordinary.
"New shades complement, the market's very popular, Noble collection. They are especially suited to gray shades with varying intensity of whiter bleed which penetrates the material deeply. There is such an unmistakable effect. They will find application where you are looking for timeless material with minimal maintenance and which will be a design element in itself. Their new look will definitely lift every interior, "says Andrea Freislebenova, Head of Sales for the Czech and Slovak market of Technistone.
Advantages of TechniStone® quartz include high resistance to damage, low porosity and water absorption, fluid absorption, stains and bacteria, health-conscious and almost maintenance-free. You always get a very attractive interior design element that will stay as beautiful for years. There's a story in every TechniStone shade. All shades of Noble Pro tell their story gray and are directly absorbed by the gray color. The love and the desire for gray perfection pass, and that is why it is a timeless and sustainable beauty.
Noble Pro Cloud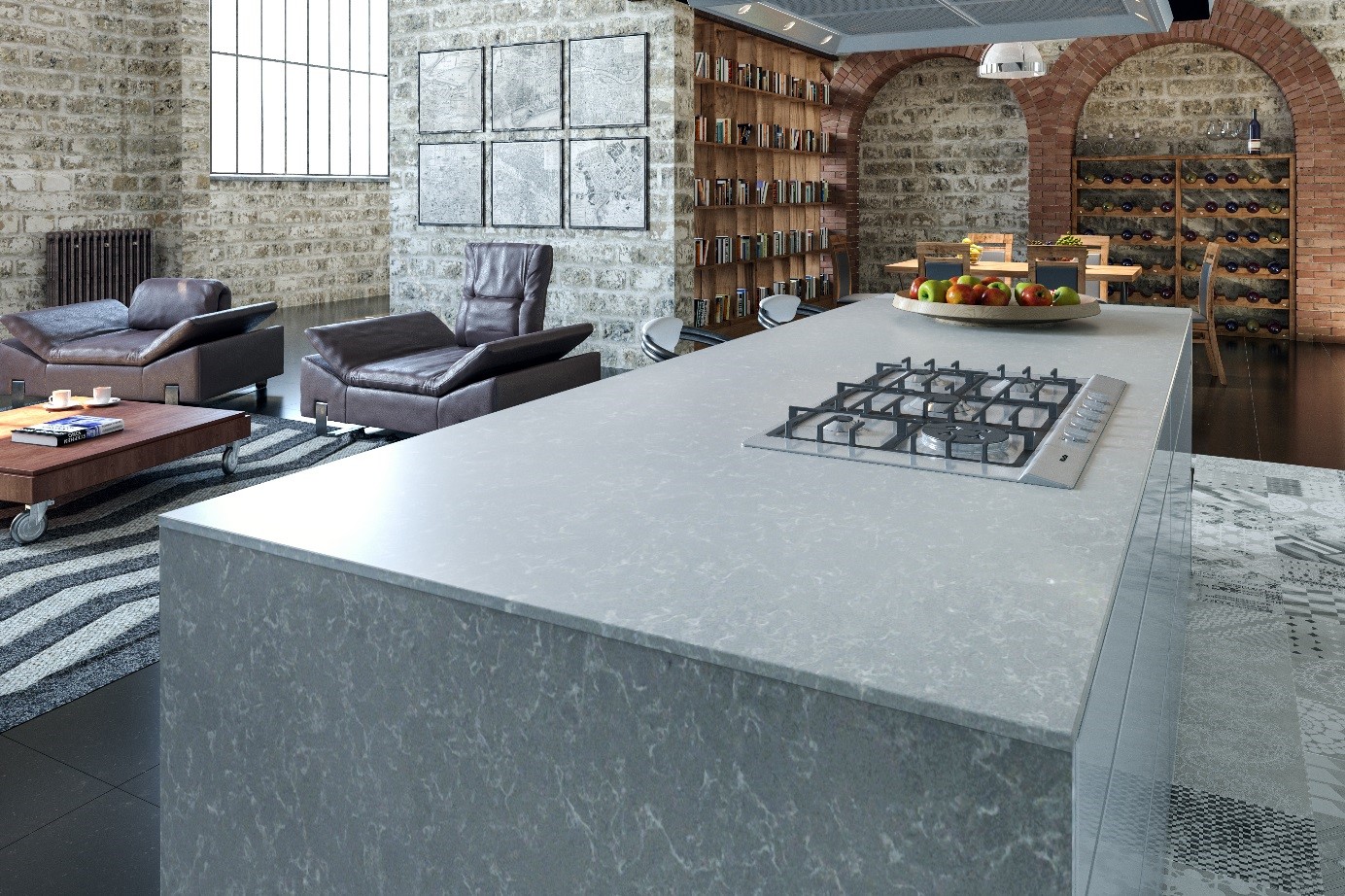 Noble Pro Storm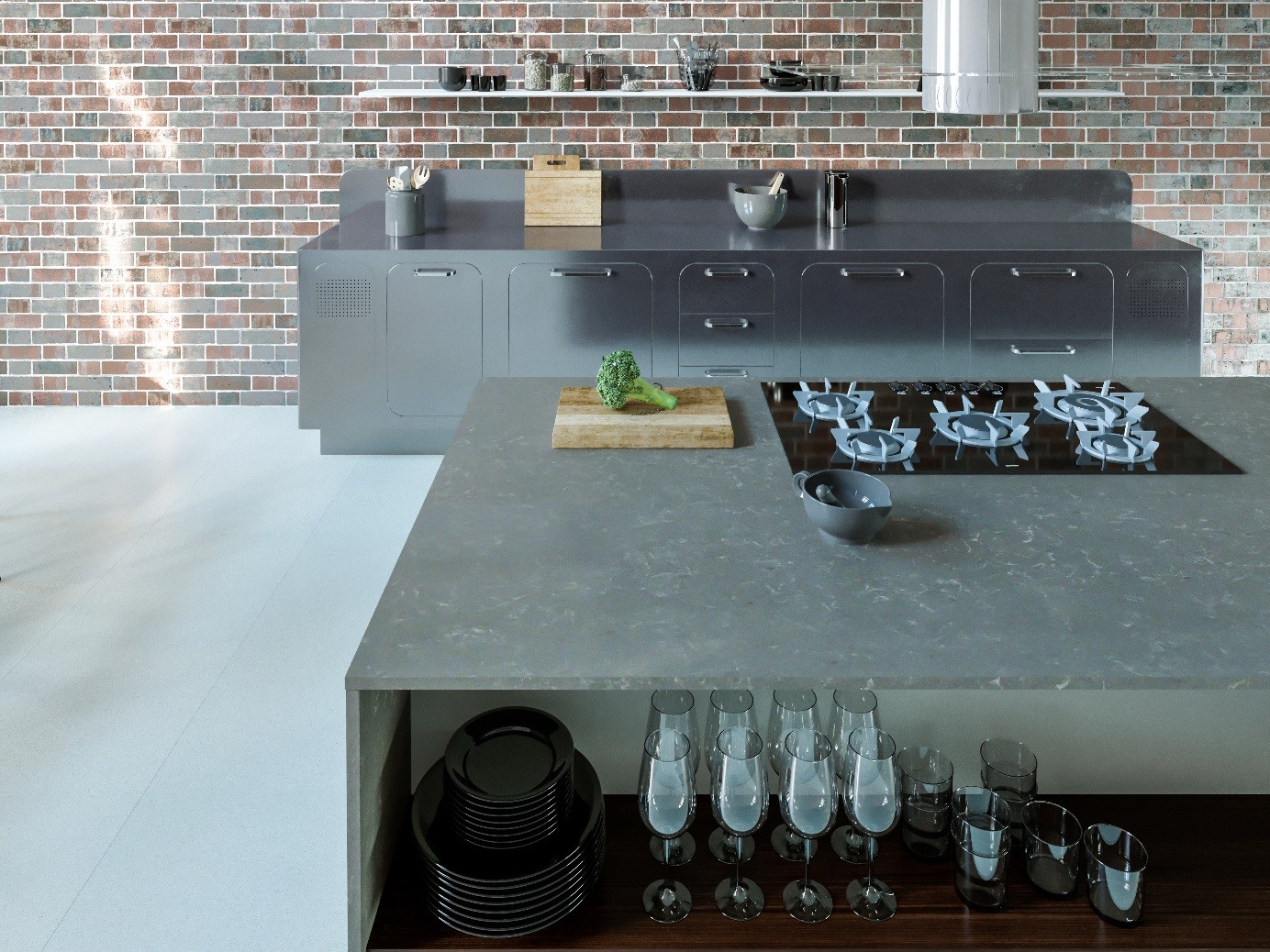 Noble Pro Frost