Fundacja Ronalda McDonalda - the RMHC Chapter in Poland has a longstanding tradition and one important goal - to create a family solidarity despite the challenges created by the serious illness of children who require long-term hospitalization. The construction of houses, which have become a transit for thousands of needy families, has been going on around the world since 1981. One of the last was built in Warsaw, Poland, and TechniStone® was part of it. We are proud that we can be where it makes more sense by making it easier for families and staff to function thereby creating a pleasant feeling for them at home in difficult times.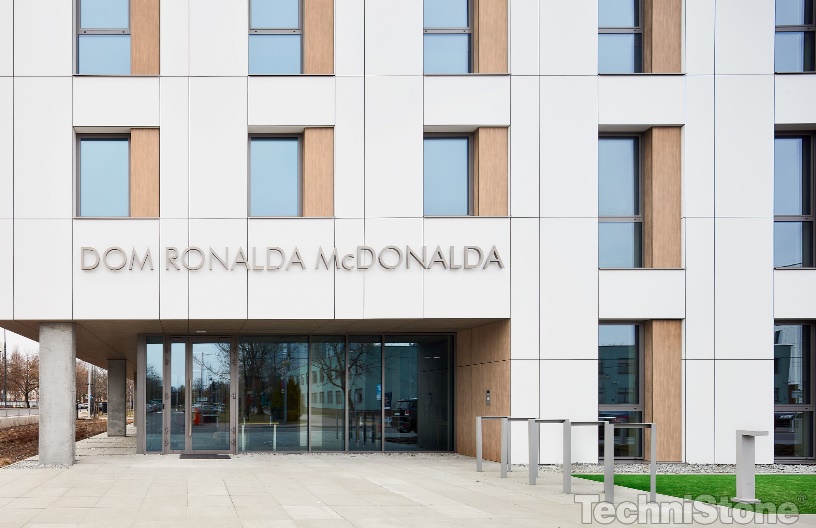 Ronald McDonald House in Warsaw, Poland (source: Paweł Augustyniak)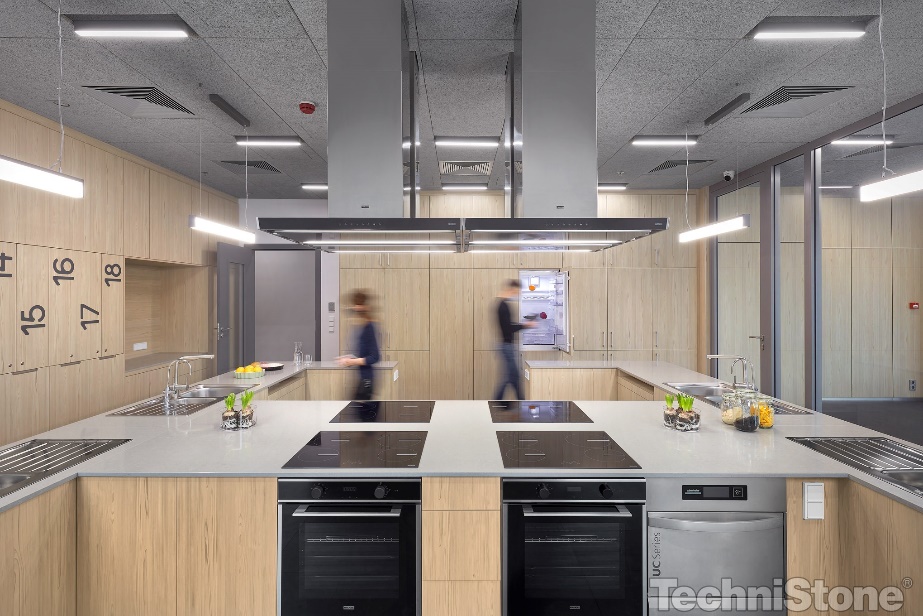 The processing and installation of the Noble Concrete Gray material was taken care of by the Processing Company Emas.
(Source: Paweł Augustyniak)
You can read more about this project here