We've Produced More Than 11 Million Square Meters of Engineered Stone Since 1998.
The year 2019 was an important one for Technistone because that was when it became part of the American company Wilsonart® Engineered Surfaces. Our mother corporation opened up new opportunities for penetrating the North American market and steepening our already rapid growth curve. Technistone is now under the wing of Wilsonart together with other world producers and distributors of high-pressure laminates, composite materials, epoxy surfaces, and other materials used in building interiors. Among those companies are Resopal, Polyrey, Shore, Bushboard, Mermaid, and others.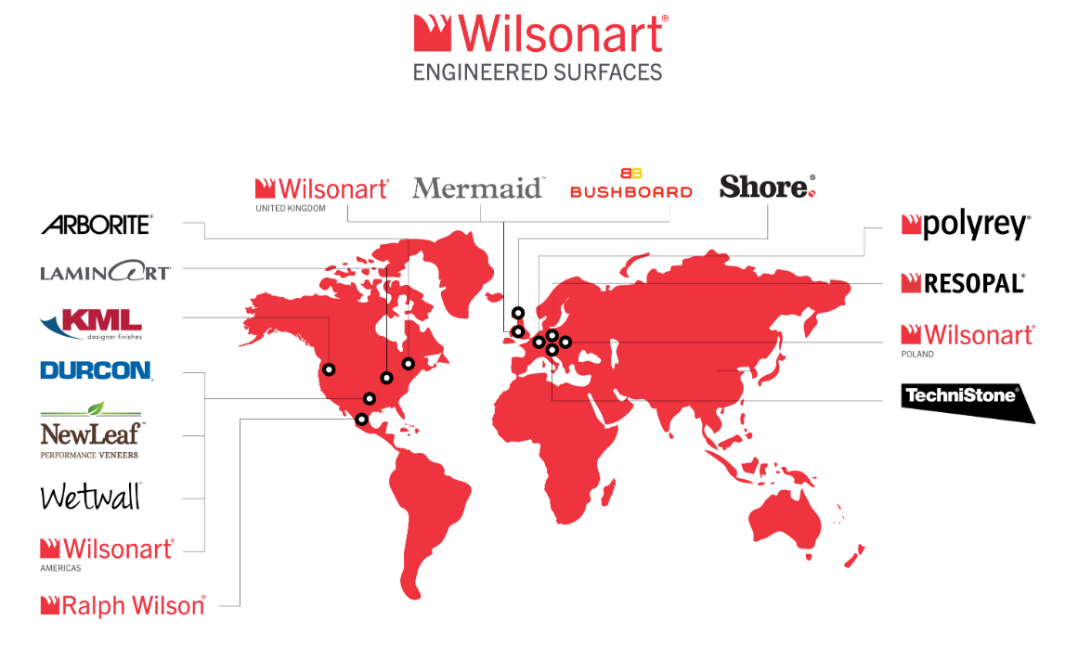 Wilsonart is one of the world's leading producers of artificial surfaces, based in Austin, Texas. The company was founded 65 years ago by Ralph Wilson. Its current CEO is Timothy J. O'Brien, who describes the company this way:
"We create surfaces that people love, with service they can rely on delivered by people who care."
Wilsonart offers a wide range of designs in engineered stone. You will soon see the results of our long-term cooperation. We're preparing a number of surprising new products for you.