A novel, unique, natural partnership
In partnership with the world renowned glass artist Gordana, and her firm Gordana Glass®, Technistone presents The Spirit of Glass & Beauty in Stone, a unique display of how natural materials working together in harmony can revolutionize interior design.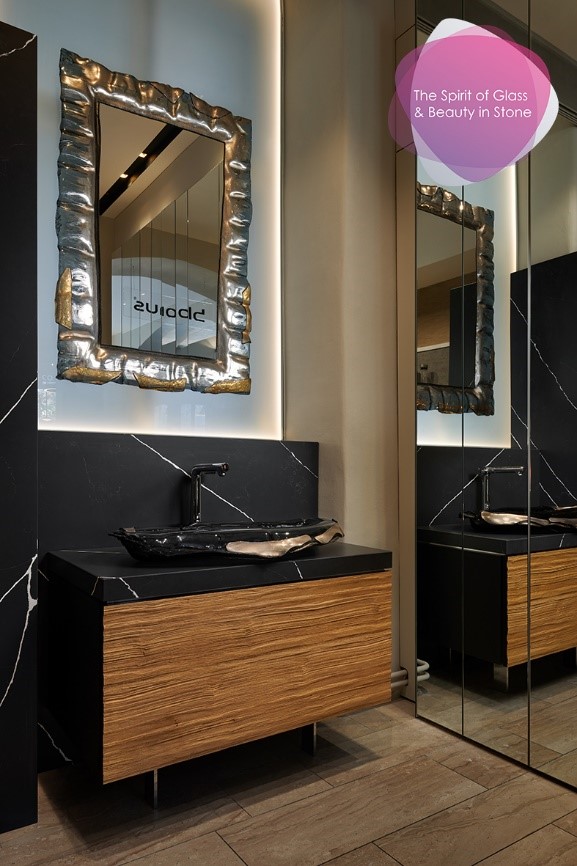 Source: Technistone
Now on display at the Concept Store Karlín and coming soon to other locations, the magic symbiosis between the natural powers inherent in both hand crafted glass and stone are now on display for the public to see and experience.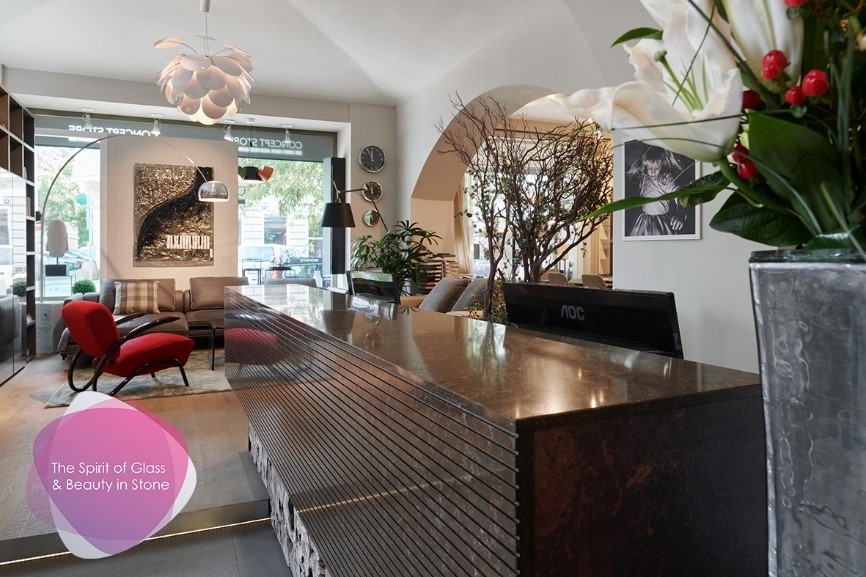 Source: Technistone
As part of The Spirit of Glass & Beauty in Stone partnership, Technistone® has been introduced to the Gordana Glass® Studio in Bratislava, Slovakia, as part of an ongoing reconstruction intended to highlight the majesty of natural materials working in harmony in contemporary art and design.
For more on how the reconstruction of the Gordana Glass® studio is progressing as well as the master crafts people, designers and architects involved in this groundbreaking project have a look here: Post 1, Post 2, Post 3